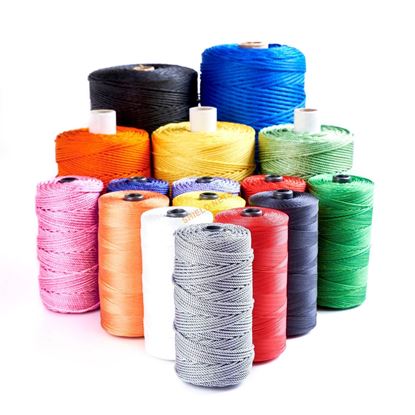 210 D Nylon 6 Twisted Twine. 500gr/bobbin. Please ask for available colors in stock.
The quality and characteristics of the twine play a crucial role in determining the overall strength, durability, and performance of the fishing net.
Twine can be made from various materials, but common choices include nylon, polyethylene, and polypropylene.
We produce high tenacity multifilament nylon twines.
Please contact us for your twine requests.